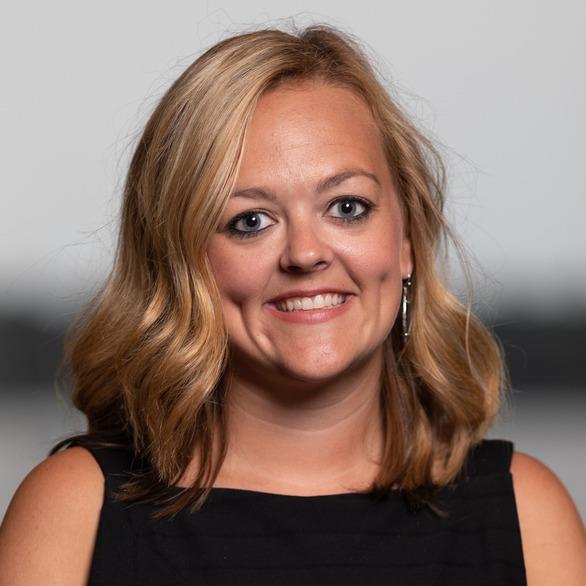 C. Danielle Howell, DDS
Born in Richmond while Dr. Ralph Howell was attending the Medical College of Virginia, Dr. Dani Howell was raised in Suffolk. Despite spending an overwhelming amount of her childhood in the office, Dr. Howell had little interest in following in her father and grandfather's footsteps by becoming a dentist.
Dr. Howell studied Political Science and Business Administration at Elon University.  After earning her Bachelor of Arts degree in 2010, Dr. Howell discovered her love for dentistry while volunteering at a Mission of Mercy Project. She attended Virginia Commonwealth University and received a Post-Baccalaureate Certificate in Health Sciences in 2011.  Following a few years spent managing the business aspect of the practice, Dr. Howell left to pursue dental school.
Dr. Dani Howell received her Doctor of Dental Surgery degree in 2017 from the Virginia Commonwealth University School of Dentistry.  Although if Dr. Ralph Howell or Dr. Leroy Howell asks, she graduated from MCV (as the school was named when they attended)!
Following graduation, Dr. Howell entered private practice. She has since been awarded fellowships in the Pierre Fauchard Academy, the International Congress of Oral Implantologists, and the American College of Dentists.
Dr. Howell remains an active advocate and leader in organized dentistry. Since entering private practice, she has been a member of the Tidewater Dental Association's Executive Committee, where she currently serves as President. Dr. Howell is a member on the Virginia Dental Association's Council on Government Affairs, the Chair of the New Dentist Committee and is the New Dentist representative on the VDA Board of Directors. She also serves as a delegate and alternate delegate to the Virginia Dental Association and American Dental Association's House of Delegates respectively. Dr. Howell has been active in the Virginia Academy of General Dentistry (VAGD), serving as a delegate to the AGD House of Delegates and as the VAGD's current Vice President.
Dr. Dani Howell is thrilled to be a the third generation Howell Dentist and looks forward to continuing the family tradition of providing exceptional dental care!
Professional Memberships and Affiliations
American Dental Association
Virginia Dental Association
Tidewater Dental Association
Academy of General Dentistry
American Academy of Cosmetic Dentistry
American College of Dentists
Psi Omega Fraternity
Pierre Fauchard Academy
Portsmouth-Suffolk Dental Study Club
Seaboard Dental Study Club
International Congress of Oral Implantologists