Orthodontics
---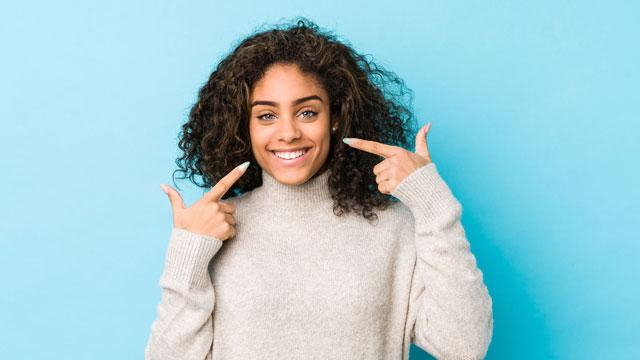 Orthodontics is a branch of dentistry specializing in diagnosing, preventing, and treating dental and facial irregularities. Orthodontic treatment can improve the function and appearance of your teeth and your overall oral health. This post will explore the benefits and definition of orthodontics.
The proficient team at Howell Dentistry of Suffolk, VA, proudly serves the local community with premium dental services to correct and reform your smile and confidence.
Types of Orthodontic Treatment
Several types of orthodontic treatment are available to patients, depending on their specific needs and preferences. Here are some common types of orthodontic treatment:
Traditional Braces
Traditional braces are the most common type of orthodontic treatment. They consist of metal brackets attached to the teeth and connected by wires and elastic bands. Over time, the wires are adjusted to shift the teeth into the correct position gradually. While traditional braces are effective, they can be uncomfortable and noticeable.
Invisalign
Invisalign is a newer alternative to traditional braces. It uses clear, removable aligners that are custom-made for each patient. The aligners gradually shift the teeth into the correct position, and they are virtually invisible. Invisalign is popular among adults and teenagers who want a more discreet orthodontic treatment option.
Lingual Braces
Lingual braces are similar to traditional braces but are attached to the back of the teeth instead of the front. This makes them virtually invisible but more challenging to clean and adjust. Lingual braces are often used for patients who want a discreet treatment option but are not good candidates for Invisalign.
Benefits of Orthodontic Treatment
Orthodontic treatment offers several benefits beyond just improving the appearance of your teeth. Here are some of the benefits of orthodontic treatment:
Better Health
Orthodontic treatment can help to correct bite problems, which can improve your overall oral health. Properly aligned teeth are easier to clean and less prone to decay and gum disease.
Better Function
Orthodontic treatment can improve the function of your teeth and jaw, making it easier to eat, speak, and breathe.
Quality of Life
Orthodontic treatment can also improve your self-esteem and confidence. Straighter teeth and a better bite can make you feel more comfortable and confident in social situations.
Choosing an Orthodontist
Choosing the right orthodontist is an integral part of your orthodontic treatment journey. Here are some things to consider when choosing an orthodontist:
Experience and Qualifications
Ensure your orthodontist has the education, training, and experience to provide effective orthodontic treatment. Look for an orthodontist who is board-certified and has experience treating patients with similar needs.
Treatment Options
Make sure your orthodontist offers a range of treatment options, including traditional braces, Invisalign, and other alternatives. They should also be able to recommend the best treatment option for your specific needs.
Technology and Equipment
Look for an orthodontist using the latest technology and equipment to provide effective and efficient treatment. This includes things like digital x-rays and 3D imaging.
Your Local Quality Dental Care Team
Orthodontics is a crucial branch of dentistry that helps correct malocclusions and improve a person's overall oral health and appearance. It provides a wide range of treatment options, including traditional braces, clear aligners, and retainers. Orthodontic treatment requires commitment, patience, and dedication to ensure the best results.
During your appointment with the capable team at Howell Dentistry of Suffolk, VA, you can be sure you receive the proper care and guidance you and your family deserve.