Periodontics
---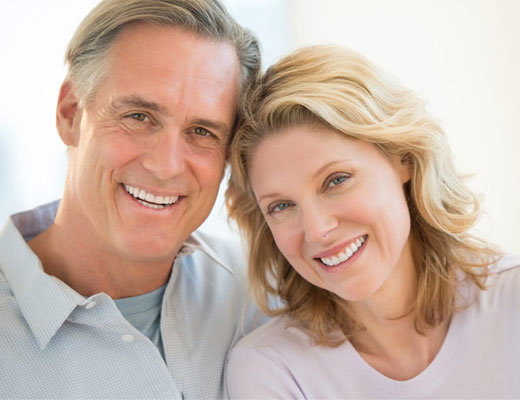 Periodontics specializes in the prevention, diagnosis, and treatment of gum diseases and other conditions that affect the fundamental base of the teeth, including the gums, bone, and connective tissues. This article will explore the importance of periodontics, its benefits, and what to expect during a periodontal appointment.
The experienced team at Howell Dentistry of Suffolk, VA, is proud to serve the local community with premium dental services to maintain and improve your oral healthcare standards.
What is Periodontics?
Periodontics is the study and treatment of diseases that affect the gums and supporting structures of the teeth. Periodontists receive extensive training in diagnosing and treating gum diseases, including gingivitis and periodontitis, as well as in placing dental implants and performing other oral surgeries.
Why is Periodontics Important?
Periodontics is essential to maintaining good oral health. Gum disease is one of the most common oral health problems, and it can lead to serious complications if left untreated. Periodontal disease has been linked to a variety of health issues, including heart disease, stroke, and diabetes. Additionally, untreated gum disease can lead to tooth loss and other oral health problems.
Benefits of Periodontics
Periodontics offers a range of benefits for patients, including:
Prevention and Early Detection
One of the most significant benefits of periodontics is its focus on prevention and early detection. Regular dental checkups with a periodontist can help detect gum disease early when it is most easily treated. Additionally, periodontists can provide valuable education on maintaining good oral hygiene and preventing gum disease from developing in the first place.
Treatment of Gum Disease
Periodontists are trained to diagnose and treat gum disease using various techniques, including scaling and root planing, gum grafting, and laser therapy. These treatments can help prevent further damage to the gums and teeth and restore oral health.
Dental Implants
Periodontists are also trained to place dental implants and artificial tooth roots in the jawbone to support replacement teeth. Dental implants are a popular alternative to dentures and bridges, and they can provide a permanent solution for missing teeth.
What to Expect During a Periodontal Appointment
During a periodontal appointment, the periodontist will thoroughly examine the gums, teeth, and supporting structures. This may include taking X-rays and measuring the depth of the pockets between the teeth and gums to check for signs of gum disease. The periodontist will also discuss any symptoms or concerns the patient may have and provide treatment recommendations.
Choosing a Periodontist
Choosing a periodontist is an essential part of maintaining good oral health. When choosing a periodontist, patients should look for a specialist who is experienced, knowledgeable, and able to provide comprehensive care for gum disease and other periodontal issues. Additionally, patients should look for a friendly and approachable periodontist, as this can help ease any anxiety or concerns about treatment.
Your Trusted Dental Care Team
Periodontics is a critical aspect of overall dental health. Gum disease can lead to severe complications if left untreated, and periodontists are trained to prevent, diagnose, and treat this common oral health problem. If you're experiencing symptoms of gum disease, or if you're interested in learning more about periodontics and how it can benefit your oral health, contact your local periodontist to schedule an appointment today.
During your appointment with the skilled team at Howell Dentistry of Suffolk, VA, you can be sure you receive the proper care and guidance you and your family deserve.