Cosmetic Dentistry
---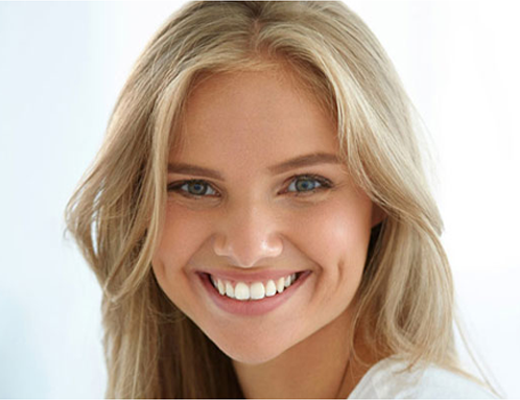 Cosmetic dentistry improves the appearance of your teeth, gums, and bite. Unlike general dentistry, which focuses on oral hygiene and prevention, cosmetic dentistry is about enhancing your smile and boosting self-confidence. In addition, it bolsters the structural integrity of your oral care efforts, providing long-lasting benefits.
The experienced team at Howell Dentistry of Suffolk, VA, is proud to serve the local community with premium dental services to repair and maintain the appearance of a happy and healthy smile.
Is Cosmetic Dentistry Right for You?
If you're unhappy with the appearance of your teeth, cosmetic dentistry may be the solution you've been looking for. Whether you're looking to correct a specific issue, such as stained or crooked teeth, or want to enhance the overall appearance of your smile, a variety of cosmetic dentistry procedures can help.
Talk to your dentist to learn more about your options and determine which cosmetic dentistry procedures are correct.
Common Cosmetic Dentistry Procedures
Several cosmetic dentistry procedures can help improve the appearance of your teeth:
Teeth Whitening
Teeth whitening is a popular cosmetic procedure that helps remove stains and discoloration from your teeth, resulting in a brighter, more youthful-looking smile. Several teeth whitening options are available, including in-office treatments and at-home kits.
Veneers
Veneers are thin, custom-made shells placed over the front of your teeth to improve their appearance. They can correct various dental issues, including chips, cracks, and gaps between teeth.
Dental Crowns
Dental crowns are tooth-shaped caps placed over damaged or decayed teeth to improve their appearance and protect them from further damage. They can be made from various materials, including porcelain and ceramic, and are designed to match the color and shape of your natural teeth.
Invisalign
Invisalign is a popular alternative to traditional braces that uses clear aligners to straighten your teeth. Unlike metal braces, Invisalign aligners are virtually invisible and can be removed for eating and cleaning.
Benefits of Cosmetic Dentistry
While cosmetic dentistry is primarily focused on improving the appearance of your smile, it can also have several other benefits:
Improved Self-Confidence
One of the most significant benefits of cosmetic dentistry is the boost in self-confidence that comes with having a beautiful smile. When you feel good about how your teeth look, you're more likely to smile and engage with others, improving social and professional interactions.
Better Oral Health
Many cosmetic dentistry procedures, such as teeth whitening and veneers, can also improve the health of your teeth and gums. For example, teeth whitening can remove stubborn stains and discoloration that can lead to tooth decay, while veneers can correct chips and cracks that harbor harmful bacteria.
Long-Lasting Results
Cosmetic dentistry procedures are designed to provide long-lasting results so that you can enjoy your beautiful new smile for years. With proper care and maintenance, your cosmetic dental work can last a lifetime.
Your Trusted Dental Care Team
Cosmetic dentistry is a great way to enhance your smile and self-confidence. With a variety of procedures available, there's something for everyone. Talk to your dentist today to learn more about how cosmetic dentistry can improve the appearance of your teeth and help you achieve the smile of your dreams.
During your appointment with the skilled team at Howell Dentistry of Suffolk, VA, you can be sure you receive the proper care and guidance you deserve.